Heather Carnegie
Q.Arb., PMP
Heather Carnegie grew up in northern Manitoba and upon completing high school attended the Secretarial Arts program at Keewatin Community College in The Pas in 1984. She worked for five years as a Legal Assistant / Paralegal before stumbling into the world of computers and information systems.
Over her 25-year career in IT, she furthered her education through Athabasca University and obtained various certifications. She has performed roles on various projects and initiatives as a functional manager, project manager, client delivery manager, business analyst, systems designer and developer. Heather moved to Regina in 2001 and has gained experience with Geographic Information Systems, justice systems, health systems, finance systems, agricultural systems, service delivery systems, utilities, and education systems to name but a few.
In 2015, Heather joined Linka Howe Law Offices, returning to law after her 25-year sojourn into IT. She has completed the National Introductory Mediation and the National Introductory Arbitration courses through the ADR Institute of Saskatchewan. She has obtained her Qualified Arbitrator certification and is an active member of the ADR Institute. In addition, Heather has completed a 5-day suite of investigation courses sponsored by the Workplace Institute.
Heather brings a wide breadth of experience and skills to the table and she looks forward to moving further into the realm of dispute resolution with an emphasis on mediation, arbitration and workplace investigations.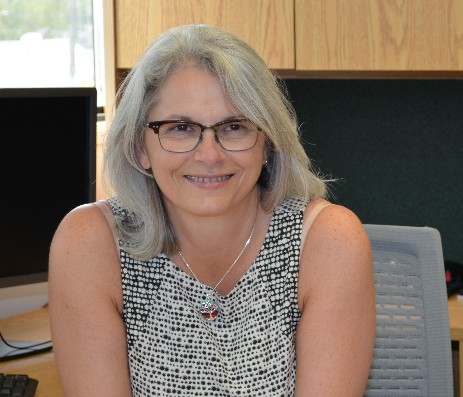 Practice Areas
Arbitration
Mediation
Investigations

Organizational Consulting
Education
Education

Athabasca University - University Certificate in Information Systems (also completed 60 credits of 120 credit Bachelor of Science in Computer and Information Systems program)
Keewatin Community College/University of Winnipeg - Supervisory Mgmt Program
Keewatin Community College - Secretarial Arts Certificate

Certifications

Workplace Institute Investigation series
ADR Institute of Canada National Introductory Arbitration Course
ADR Institute of Canada National Introductory Mediation Course
Organizational Change Management Certification
Project Management Professional Certification April 2006
CGI Quality Assurance Internal Auditor training November 2005
Strategic Planning training 1998
Project Manager (10 years)

Project Lead (15 years)
Client Delivery Manager (1 year)
Business Analyst (25 years)
Developer (20 years)
Business development - participation in the development of responses to Requests for Information and/or Requests for Proposal and subsequent short-list presentations (10 years)
Honoured with the CGI Excellence in Innovation Award for the development of a Proposal Content Management tool to draft proposals
Functional Manager of Geographic Information Systems department (budget, personnel, planning, scheduling, cost analysis, procurement, etc.)