POINT COUNTER POINT RESOLUTION CONSULTANTS…
… is a collection of newly-minted and experienced arbitrators and mediators.
On a national scale, Point Counter Point has and engaged in strategic partnerships with dispute resolution specialists from other cities and provinces. We remain closely aligned to other arbitrators and mediators who have gained valuable experience through the adjudication of residential school claims - the longest class-action settlement in Canadian history.
RODGER W. LINKA
Rodger W. Linka has been practicing law since 1978. His experience is enhanced by his 17-year role as lead counsel for a provincial Crown Corporation that is actively engaged in administrative tribunal adjudication. His primary experience is the work he has done since 2003 regarding the adjudication of Indian Residential School claims involving physical and sexual abuse. Rodger has extensive experience in the role of a neutral decision-maker. His calm and directive style encourages solutions. Rodger's primary interest is in commercial mediation and arbitration. He is also interested in re-connecting with labour arbitrations. Rodger is a true neutral - his past work is not aligned with labour or management.
CARON GEORGE
Caron George has practiced law since 1992 and has been actively involved in providing dispute resolution services since 2004.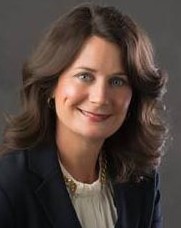 PAMELA LARGE MORAN
B.A., LL.B., LL.M.(ADR), C.Med., C.Arb.
Pamela Large Moran has practiced law since 1990. In 2004, she completed her Master of Laws specializing in Alternative Dispute Resolution and in 2013 completed a Certificate in Mediation through Harvard Law School. Pamela has been actively practicing in Alternative Dispute Resolution since 2003.
ANNE WALLACE
QC, LL.B., LL.M.(ADR), C.Med., C.Arb.
Anne Wallace has been practicing law since 1983. She has extensive arbitration and adjudication experience in employment, labour, commercial, and other legal domains as well as with the Indian residential school claims.